...I actually made a few presents.
...I decided that whomever it was that started the tradition
of constructing and decorating gingerbread houses
did not celebrate Christmas during a humid summer.
...I discovered that there is egg nog
...I martyred myself as official "egg nog taste testerer"
(I was initally a taste tester but now I have consumed 3 of them,
taste testerer seems much more fun)

...we left feed for the reindeer
and thought that they would be able to fit in
both the carrot and the magical mix
because they had so much flying to do.

...we relocated Santa's midnight snack outdoors
where he had a better chance of getting some before the cats inhaled the lot.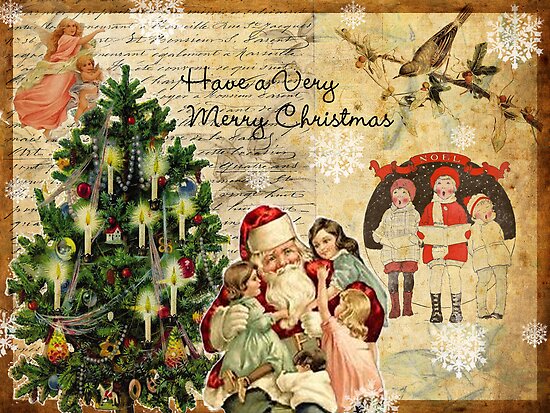 (redbubble.com)
...I thank you all for dropping in to read my scribblings this past year
and wish you and your families a safe and happy Christmas.
Let's toast with some egg nog...